Post by RobinK on Oct 15, 2017 23:55:03 GMT -6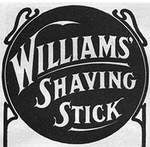 Well, yes. Of course glide matters. As does lather that does not collapse. However, that was not the point I was trying to make. I took decent lather as a given. Once that is established, the ability of soaps to make a blade cut more easily is what separates good soaps from bad soaps.
I spoke to a soap maker some time ago, having wondered why I got superior results from his products. He told me that his soap does indeed make the whiskers more brittle. Add to that a de-greasing pre-shave soap, and that may indeed be what sets his products apart. So, try using some gall soap to wash your face, the build lather on your face, and see if that makes a difference. If it does, find a less horrible replacement for the gall soap

When it comes to the OCMM (or any other aggressive SE), there is something else I have noticed: If, when you start using them, you use them every day, it might be unbecoming to your skin. My explanation is that beginners tend to get the angle of the razor wrong (ie too steep) which causes that funny butter-on-toast sound, but also irritates your skin. Moreover, the OCMM's ability to deliver a very close shave motivates some people (yours truly included) to go for an even closer shave - which is the wrong approach. Last, at least for me, it takes some time for the skin to adapt to any type of new blade, whether it be DE, SE, or cut-throat.
So: Map the beard first, and pick a suitable attack path first. Prepare the face as well as possible (
Avène Dermo K
is a great product to be applied on the previous evening). Keep an eye on the blade angle at all times. Tighten the grip on the handle as if you were trying to hold a tiny bird - if you think you are not applying much pressure, you are probably still wrong. Short, confident strokes work better than sweeping across the face. And that is it. At least for me.